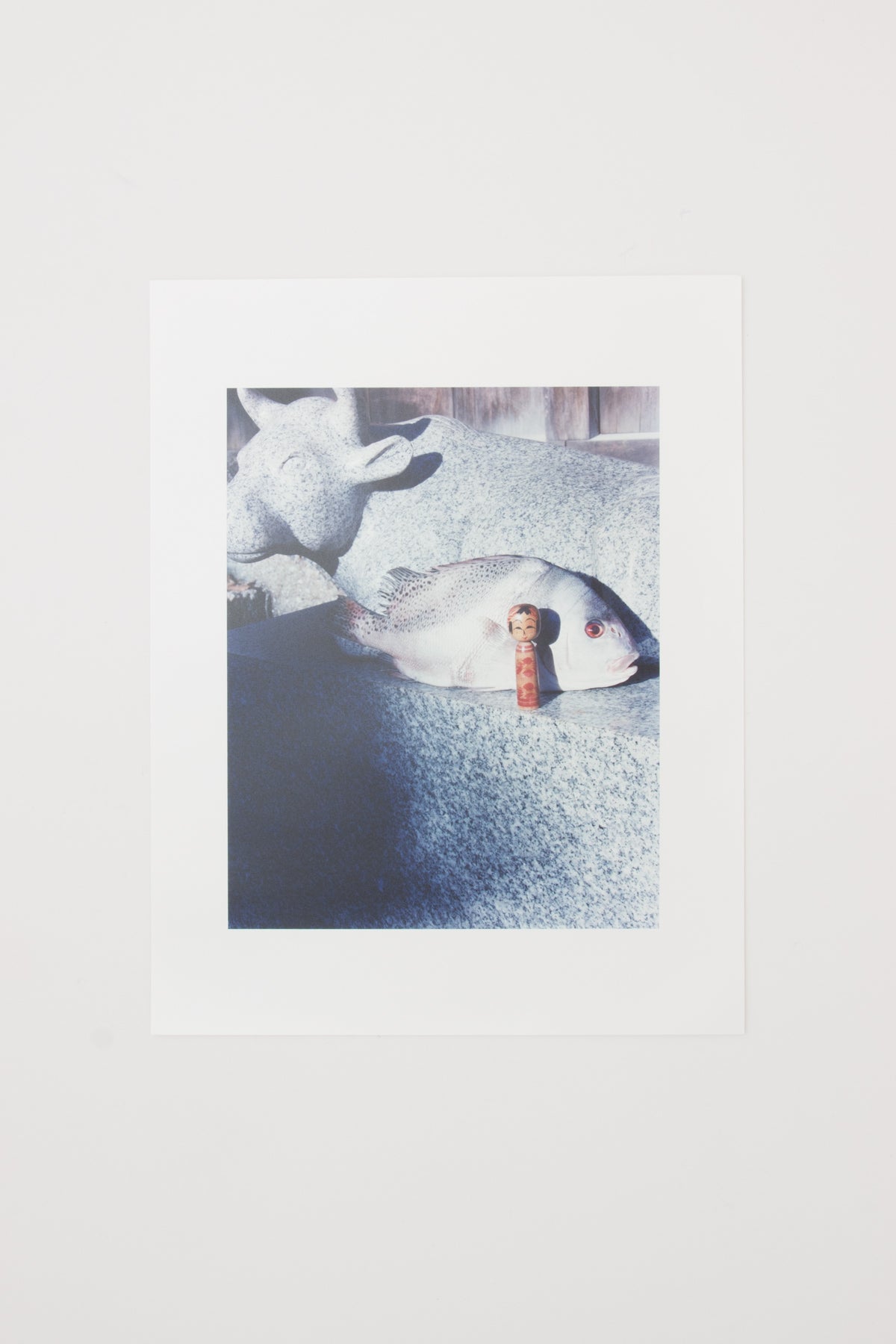 Naohiro Harada Special Edition Print
$580.00
Naohiro Harada. 
Tokyo Fishgraphs Special Edition Print. 
C-prints on archival paper handprinted by the artist. 
Number 1 in an edition of 10 copies.
Signed and numbered by the artist on the reverse. 
255 x 200mm image size. 
360 x 280mm paper size.
Naohiro Harada's (b. 1982, Japanese) series Tokyo Fishgraphs is an attempt to explore the origin of the eccentricity of Japanese visual culture through the usage of traditional methods by composing a fictional documentary for the audienceless 2020 Olympics, which was postponed due to the restrictions of the pandemic.

During this phantasmal time, Harada decided to convert the strange experience into a series of contemporary Mitate-e, i.e. a genre term within Japanese art that witfully plays with allusions, puns, and gaps in what we understand, by depicting and parodying historical and traditional events.

---
You may also like